Diversity & Inclusion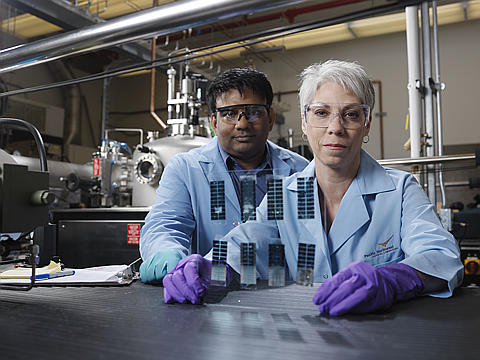 "At PNNL, we are committed to fostering a work environment that fully embraces and values diversity and inclusion. By doing so, we benefit from a breadth of perspectives, insights, and experiences that enables the innovation and creativity one expects of a DOE national laboratory."

– Steven Ashby, Laboratory Director
---
At PNNL, we are committed to fostering a work environment that fully embraces and values diversity and inclusion. By doing so, we benefit from a breadth of perspectives, insights, and experiences that enables innovation and creativity for delivering world-class science and technology. We strive to encourage and enhance an inclusive environment where we all:
Respect and value individual differences
Collaborate and seek out diverse opinions and viewpoints
Attract and retain a diverse workforce
Recognize and reward staff for supporting these key principles
Advocate diversity.
We are an affirmative action and equal opportunity employer.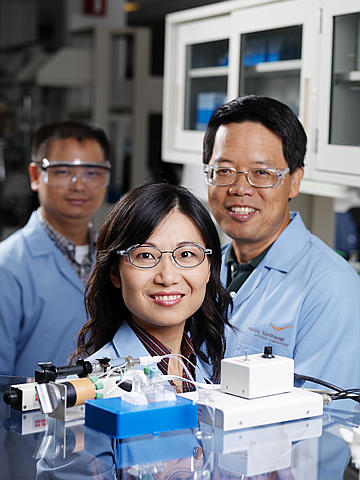 We believe in offering and enabling a culture where, in addition to innovative science and technology, staff engagement activities enhance workplace satisfaction and our community. We aspire to be a model organization for our staff, a preferred supplier to our customers and a valued partner in the communities in which we work and live.
To encourage a sense of community and inclusion, staff members have the opportunity to come together for networking and professional development opportunities, including participation in our employee groups, as well as other activities organized through our Life@PNNL employee program that support safety and health; social responsibility; quality of culture and environmental stewardship.
Team Battelle is a staff-driven program to support volunteerism in the community and support to organizations that are important to PNNL employees including arts and culture, civic and community organizations, education, and health and human services.